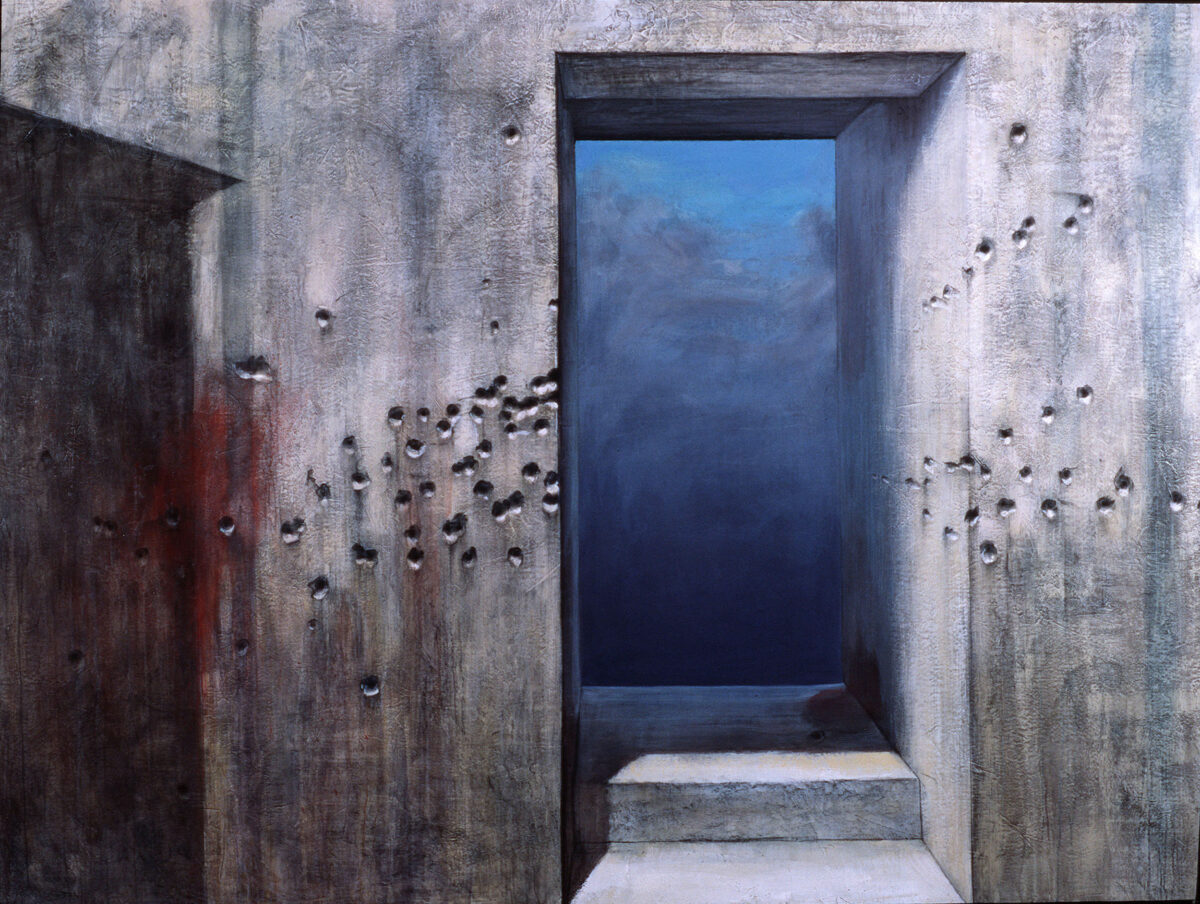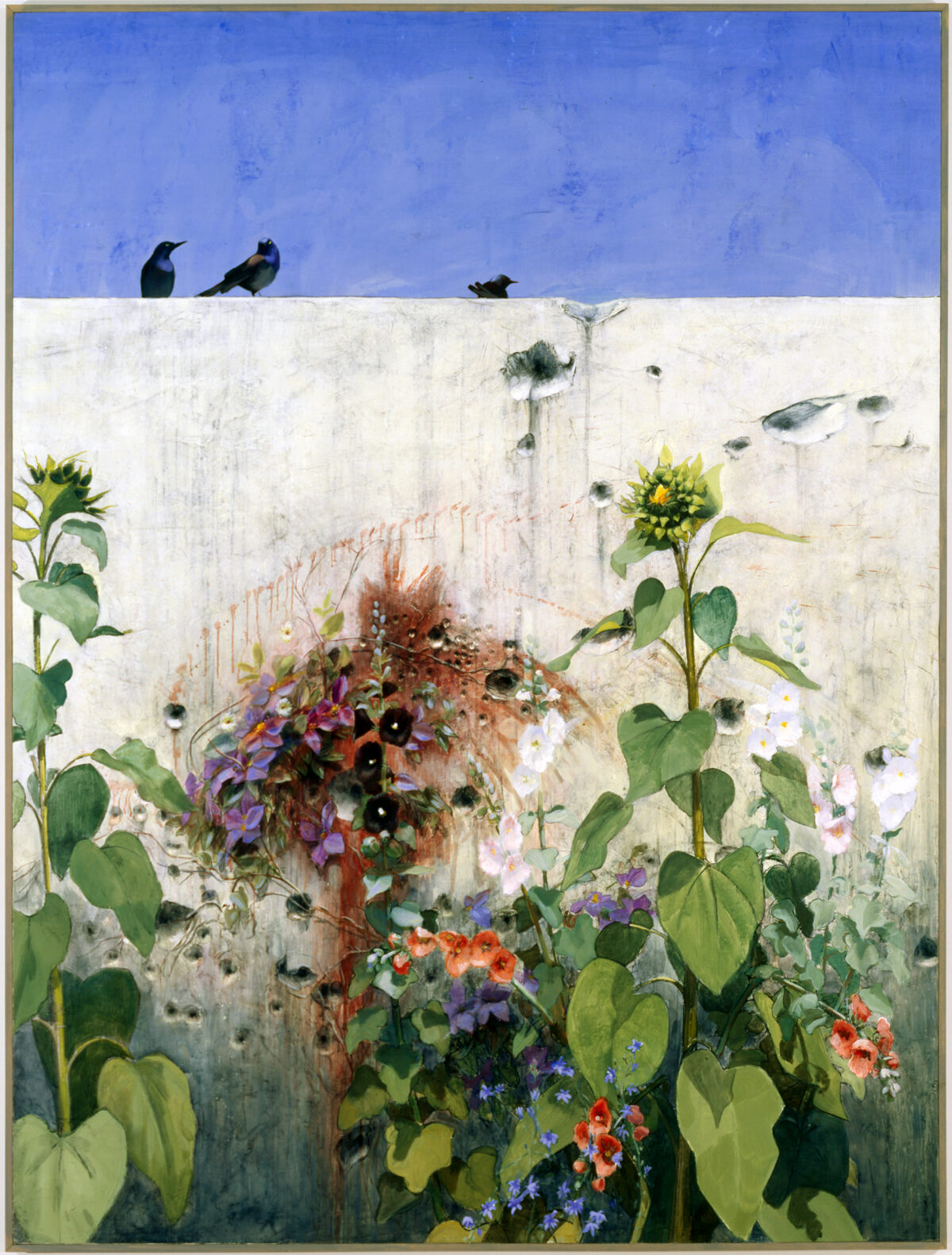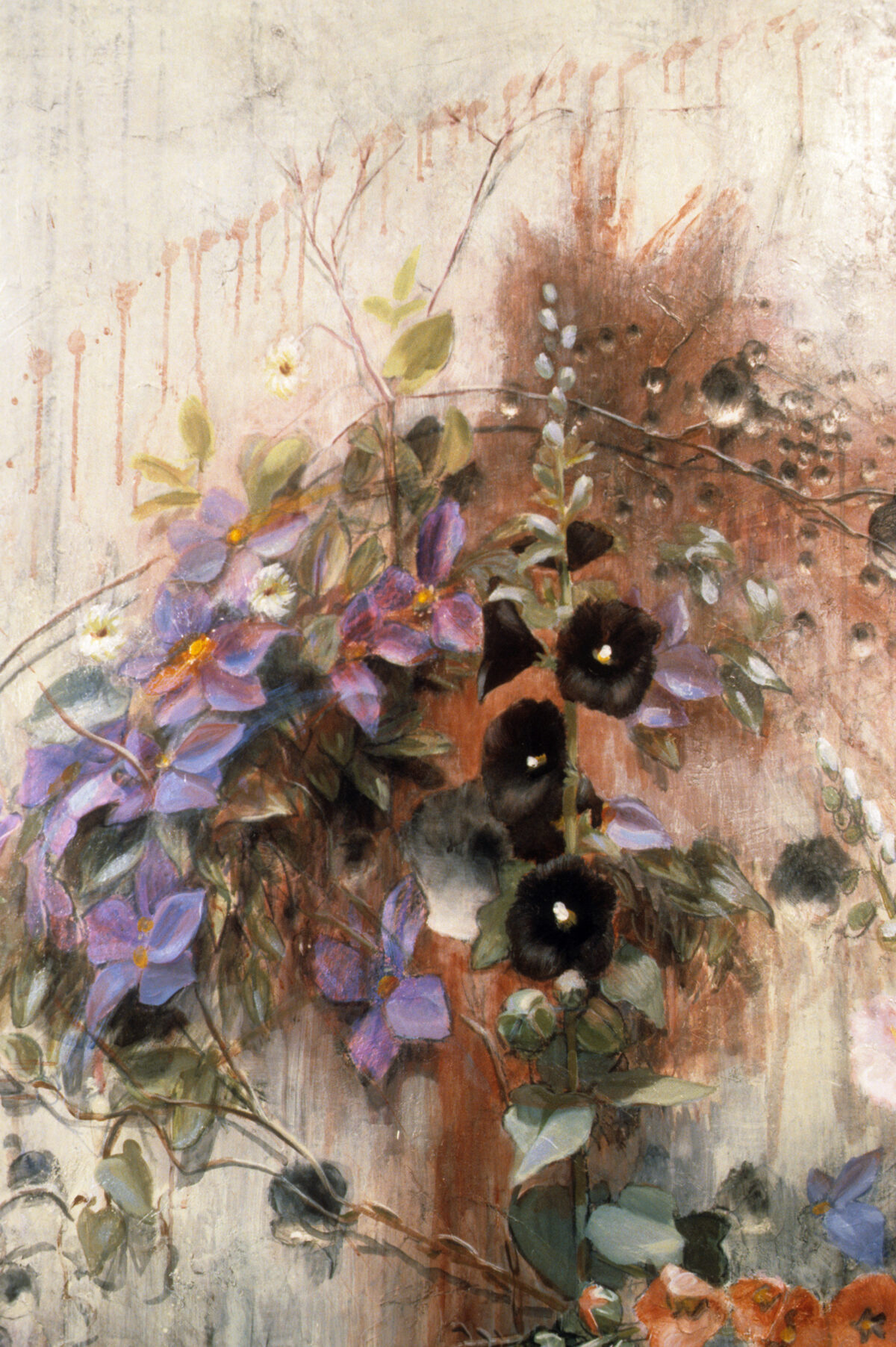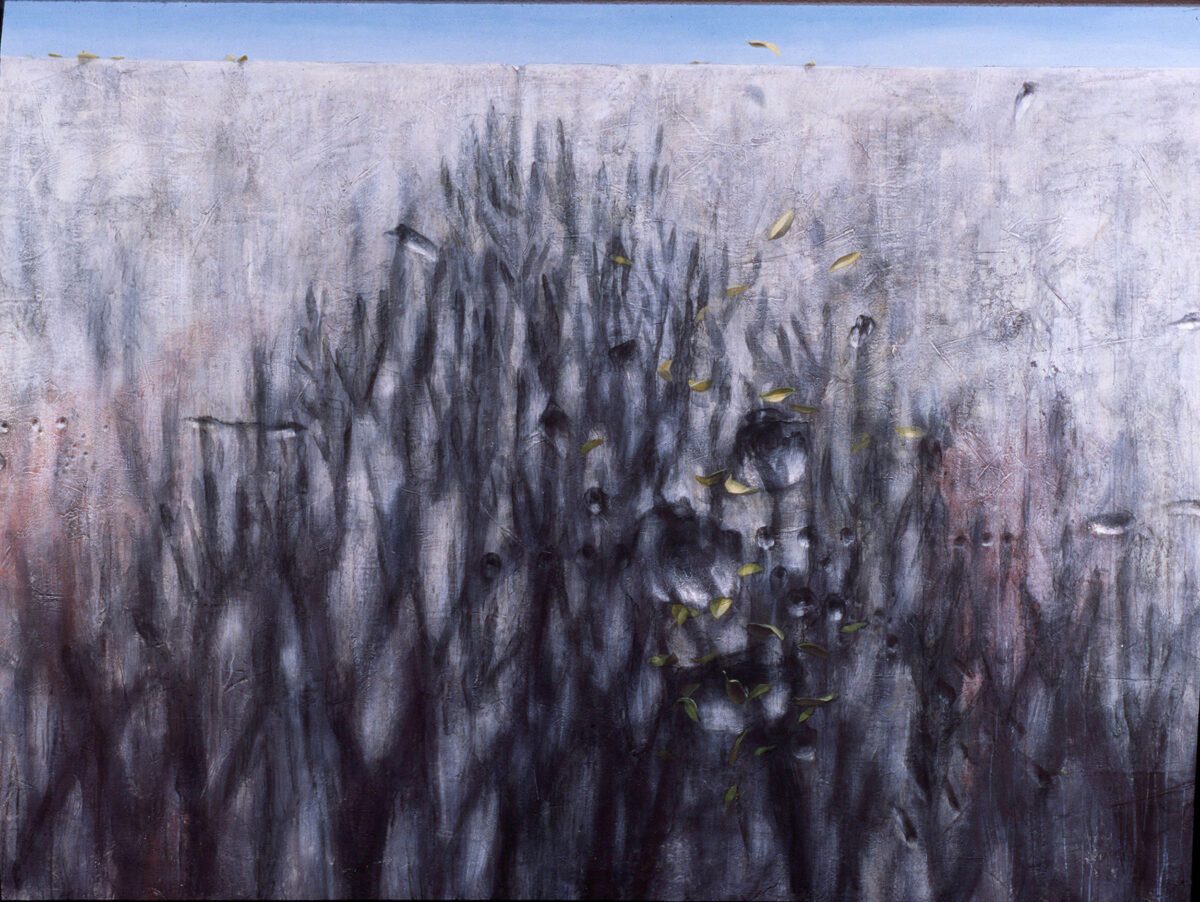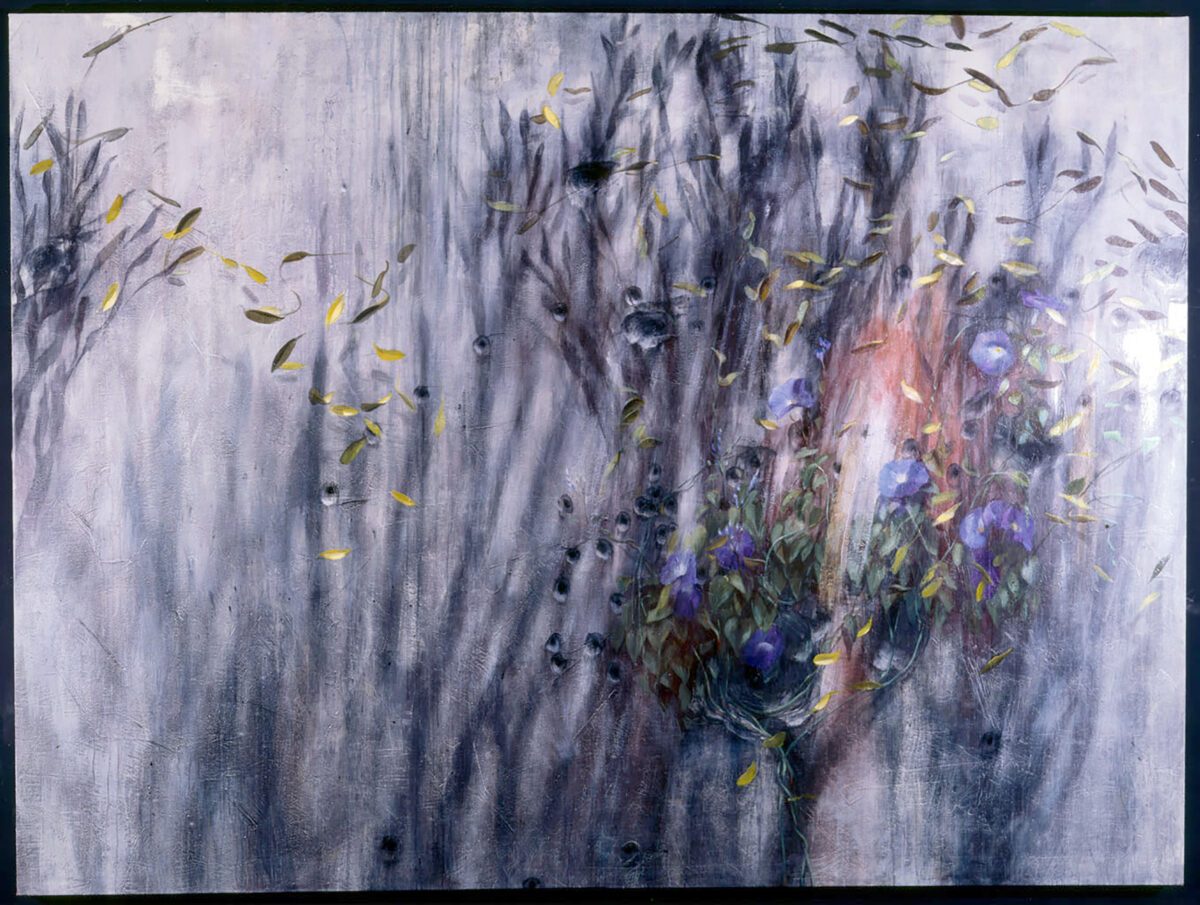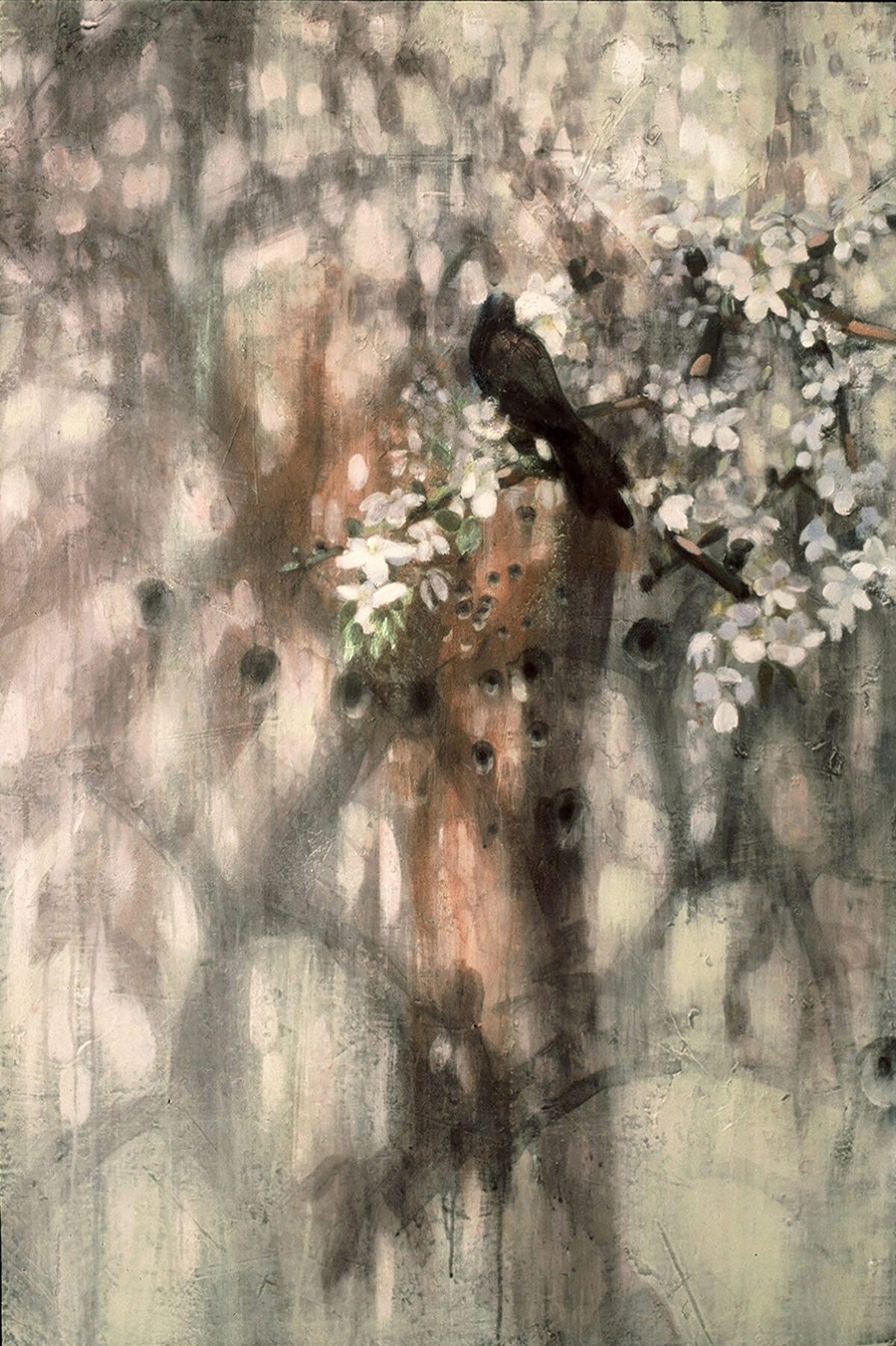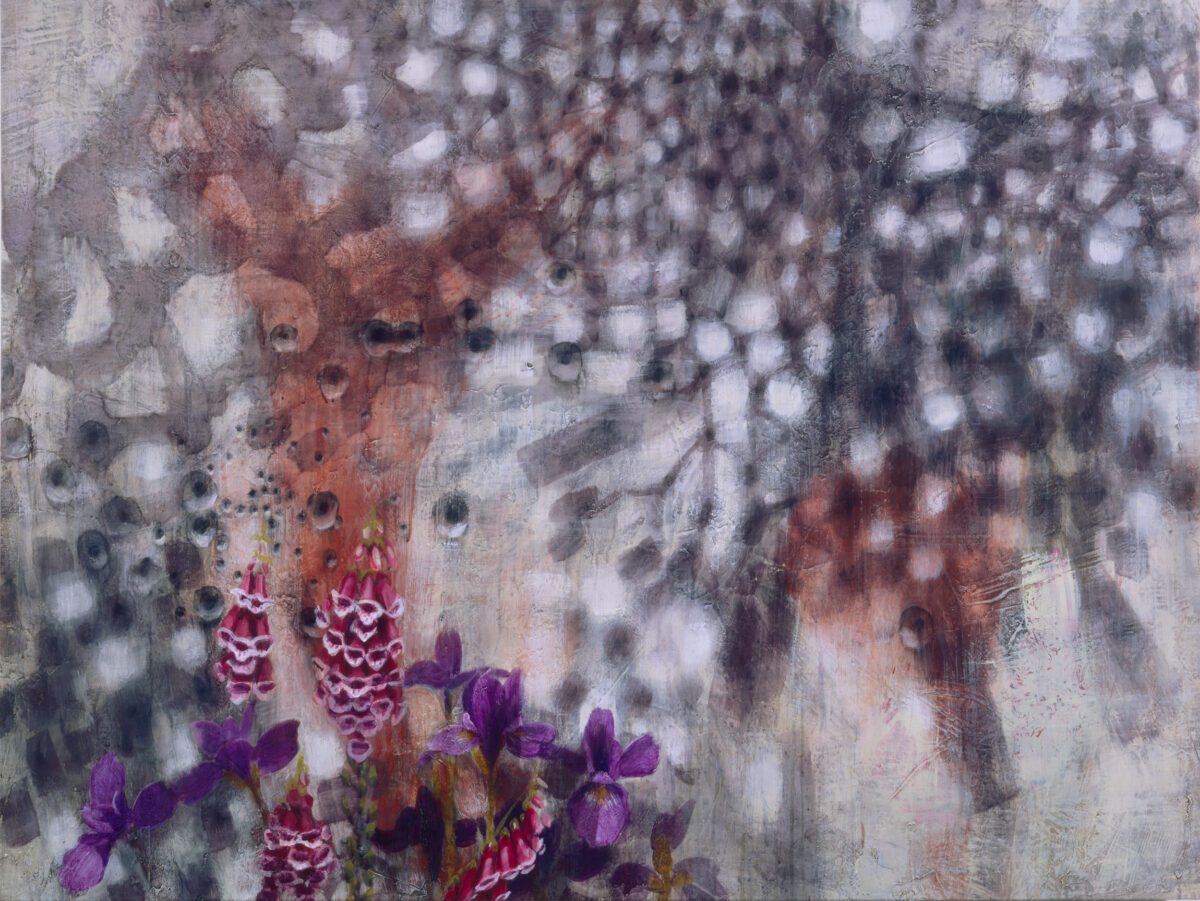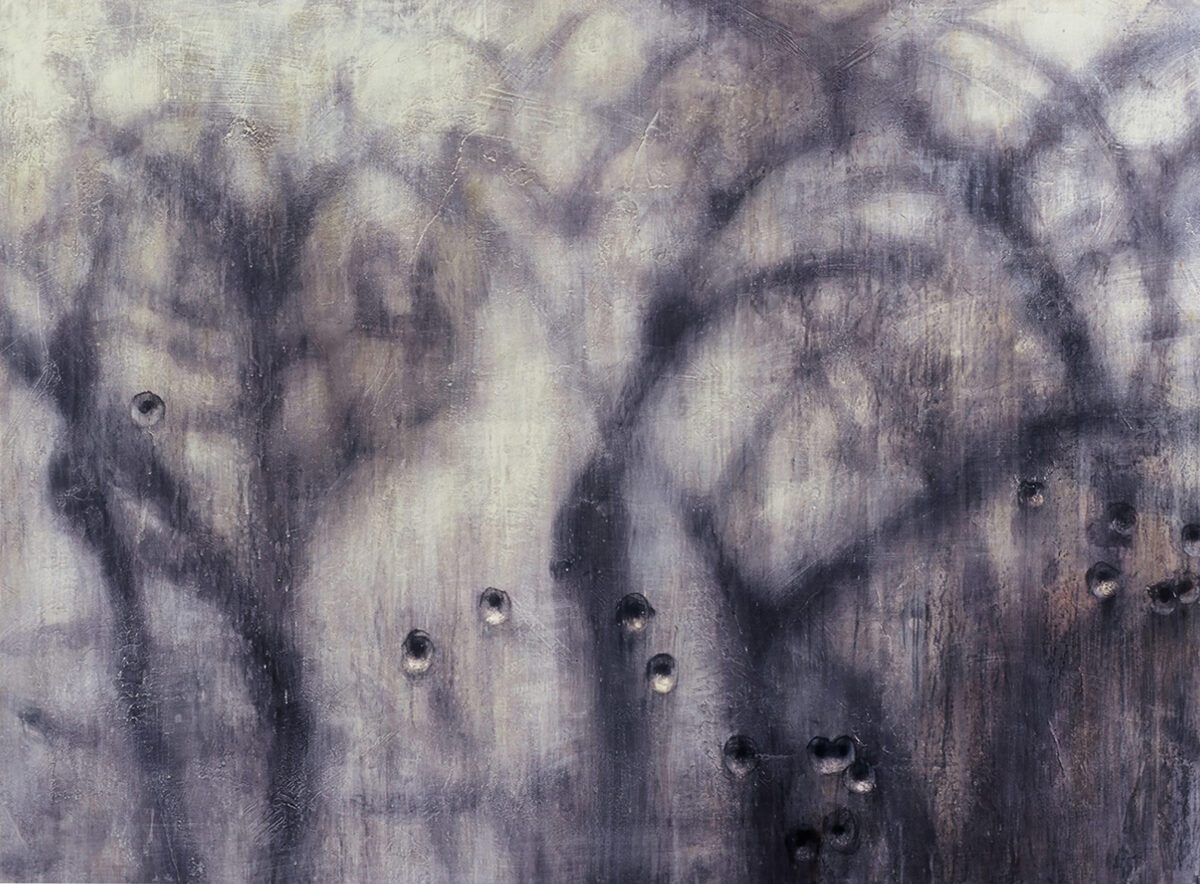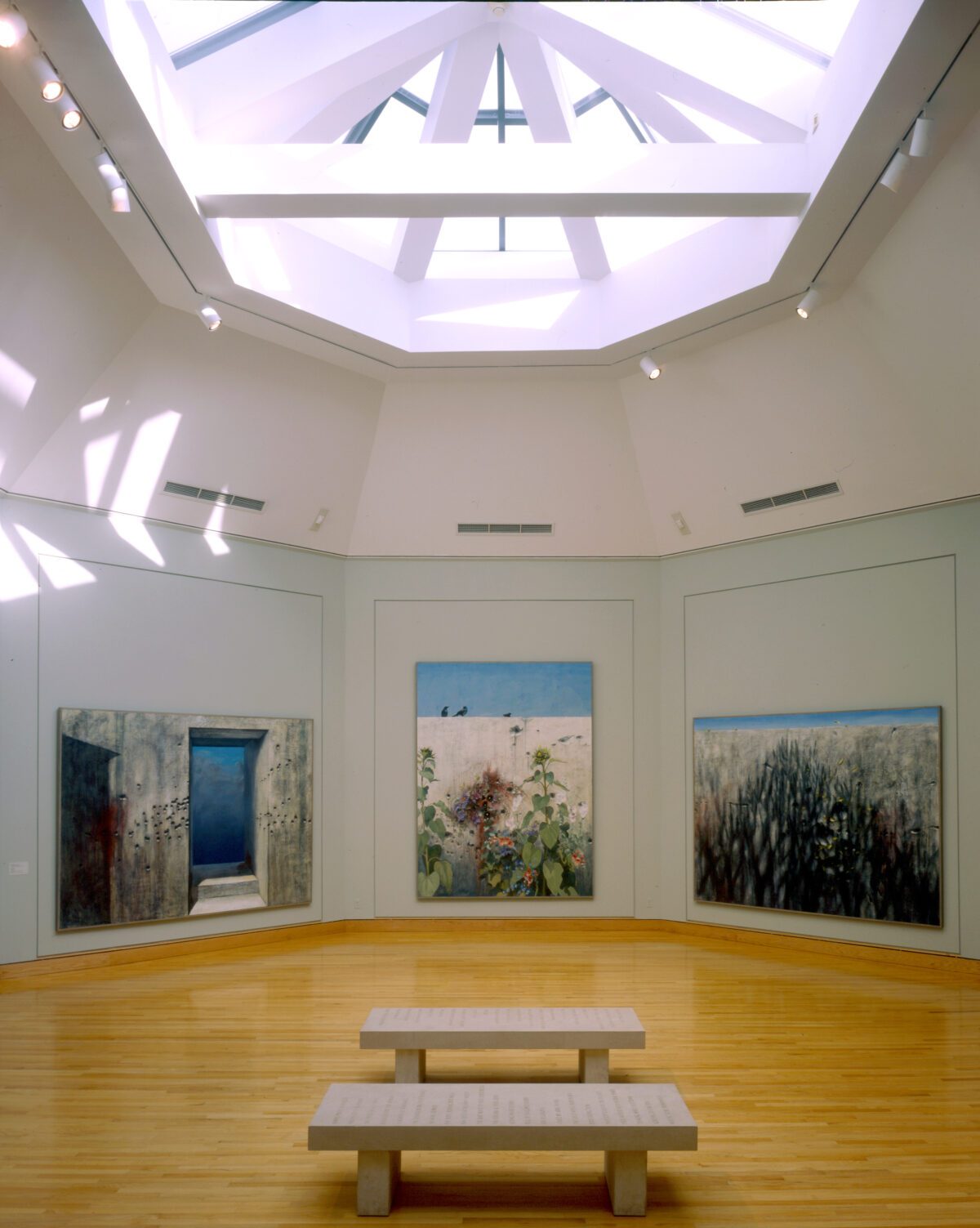 Garden Court is an installation of paintings that describes a walled garden with a murderous history. For the book
The following is an excerpt from a lecture, "Meander, Since you Can't See Much While Marching", delivered at the Opalka Gallery, Sage Colleges, Albany NY, 2014.
It's 1993 and I've recently moved to the country from New York City and I'm drawing weeds and I've taken up gardening, but I'm also reading the newspaper. It was a routine on Sunday to sit in a big chair with a dog in my lap and read the New York Times. And over time I noticed an image that kept repeating. It was a bullet-pocked wall, and it came from different places every time I saw it. Once it was in Los Angeles and then South America, then Africa then Eastern Europe and then the Middle East. But it was essentially the same image of a bullet-ridden wall. It was a universal symbol of culture breaking down, this bullet-pocked wall. It's about urban society falling into anarchy. And so, I combined my experiences in the garden with my reading in the chair to create an imaginary garden with a violent history.
The central work from the Garden Court series is an installation of 4 large paintings that describe the four seasons. These are very large, about 7and half by ten feet. They are large so that you can walk amongst them and experience the scale of a real garden. It was important to experience these with your body and you mind.
In the process of making the Garden Court paintings, I played different roles. And here my interest in masculine role-playing, particularly the roles associated with being a warrior, one of the most potent and ancient of male identities, reenters the conversation. First, when applying modeling paste, a thick gritty painting medium, to the canvas with a trowel, I became a mason, building solid walls. Then as I was splashing red oxide paint with a loaded sea sponge across the surface of the pristine wall, I was the victim of war, leaking blood. Next, as I was gouging the illusion of bullet holes and mortar fire into the surface, I was the warrior. This part of the process was physical and violent, and I felt it. After all that was over, I became the gardener and my job was to clean up the space, wipe down the walls, plant flowers, invite birds and tend the trees. The act of gardening was the resolution. I was the caretaker who brought things back into a cultivated state. The gardener, which is really a gender-neutral identity, was the solution I was looking for. I was personally comfortable inhabiting the gardener and I've stayed there. In fact, like a gardener who constructs a space with plants, I began a career as a plein air painter, who constructs a painting with natural forms.