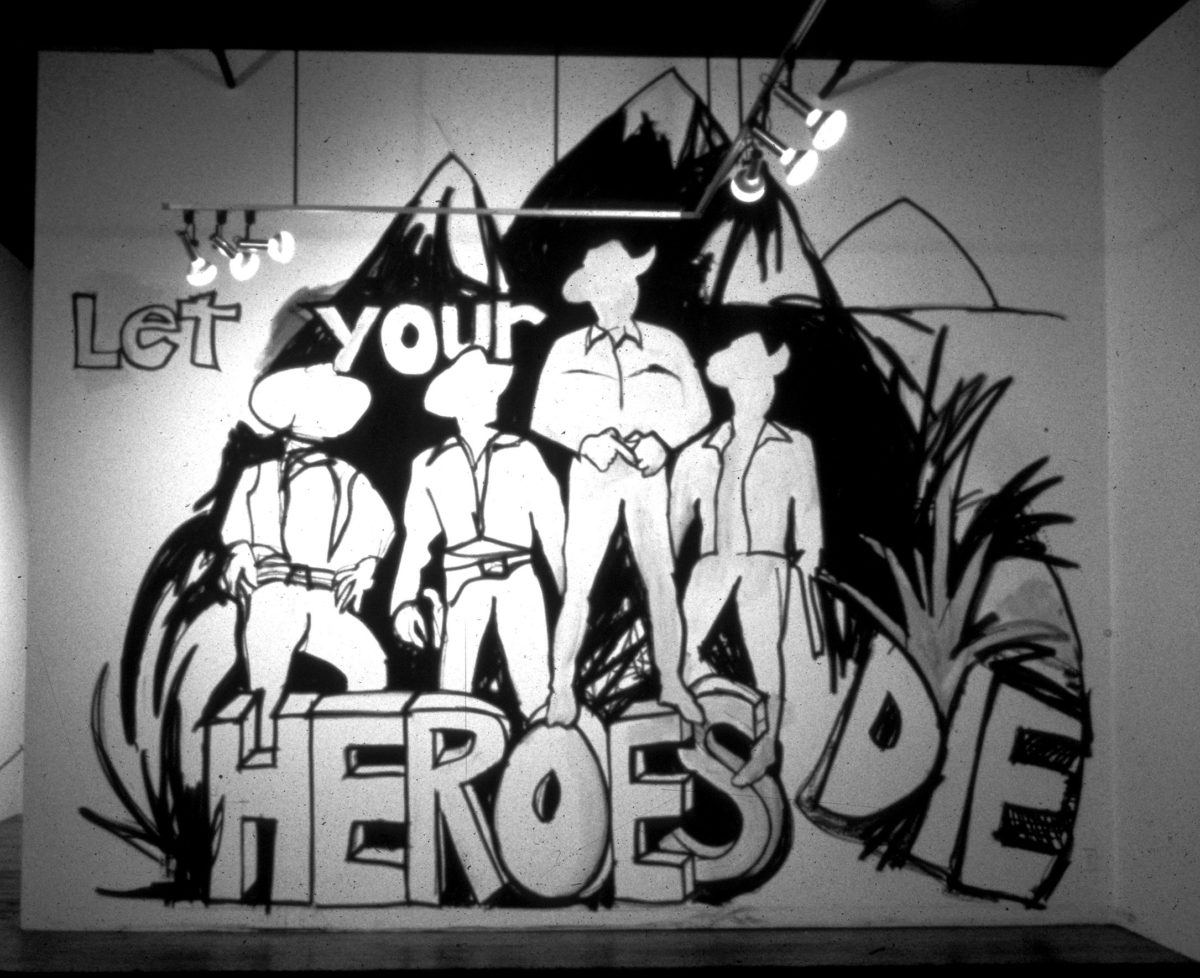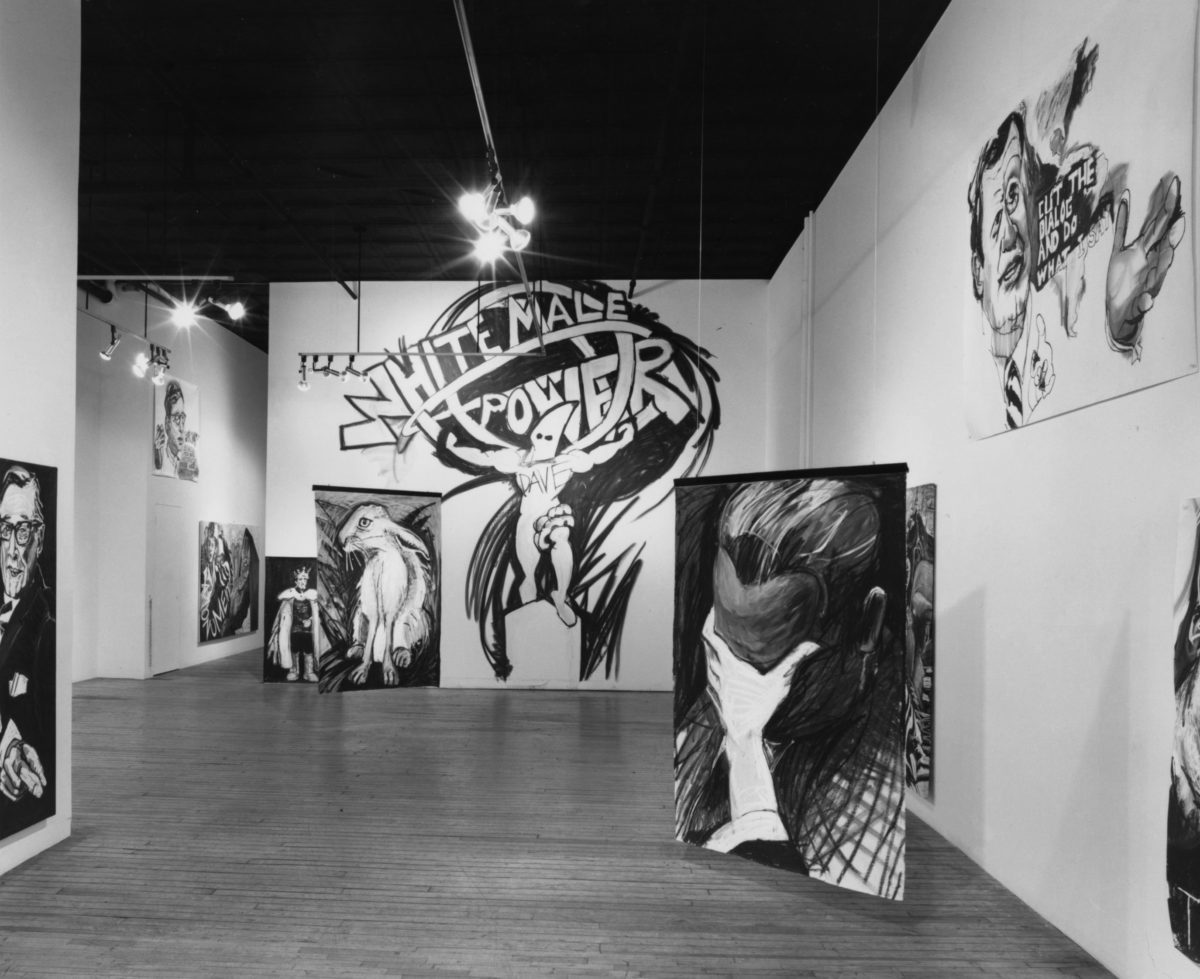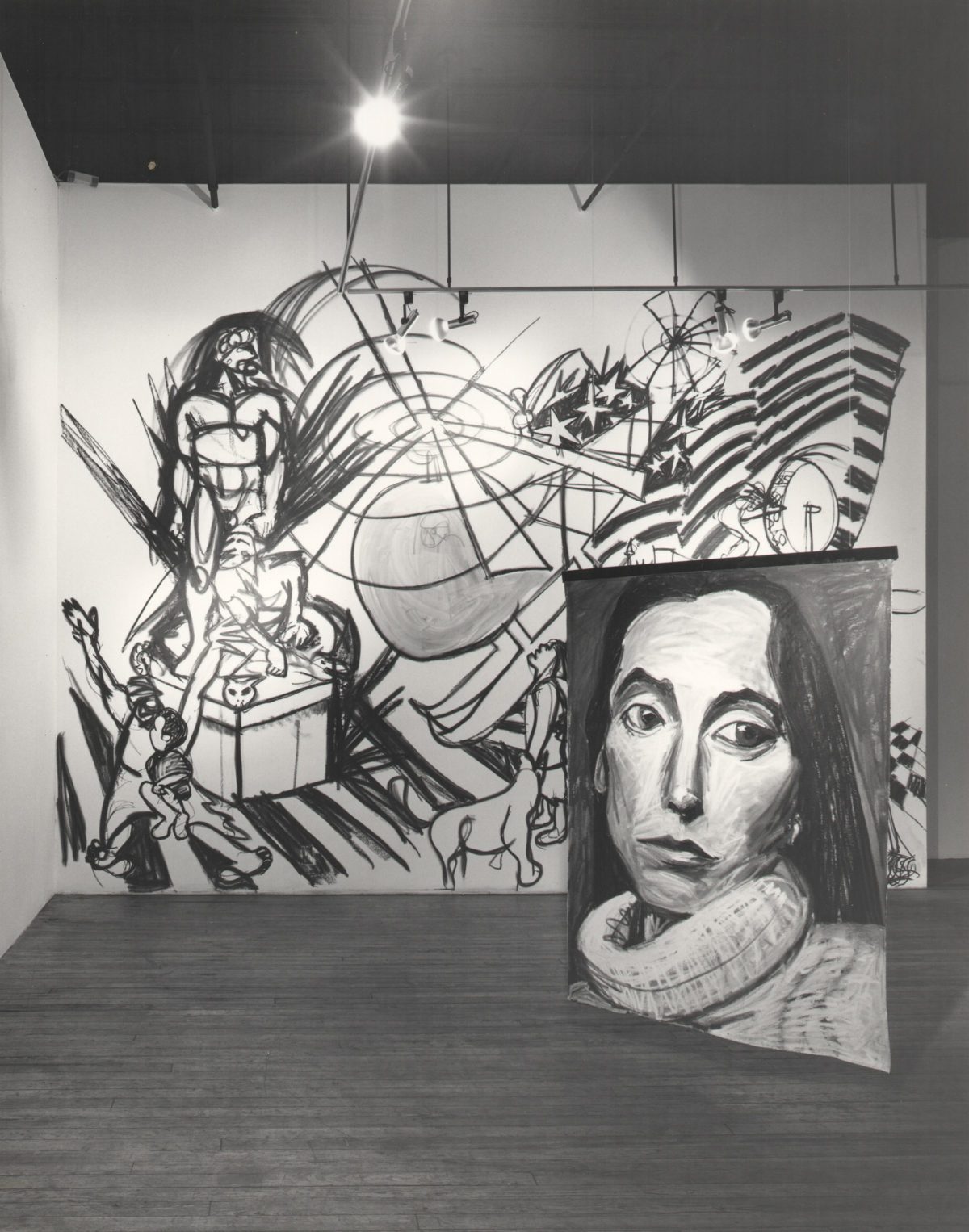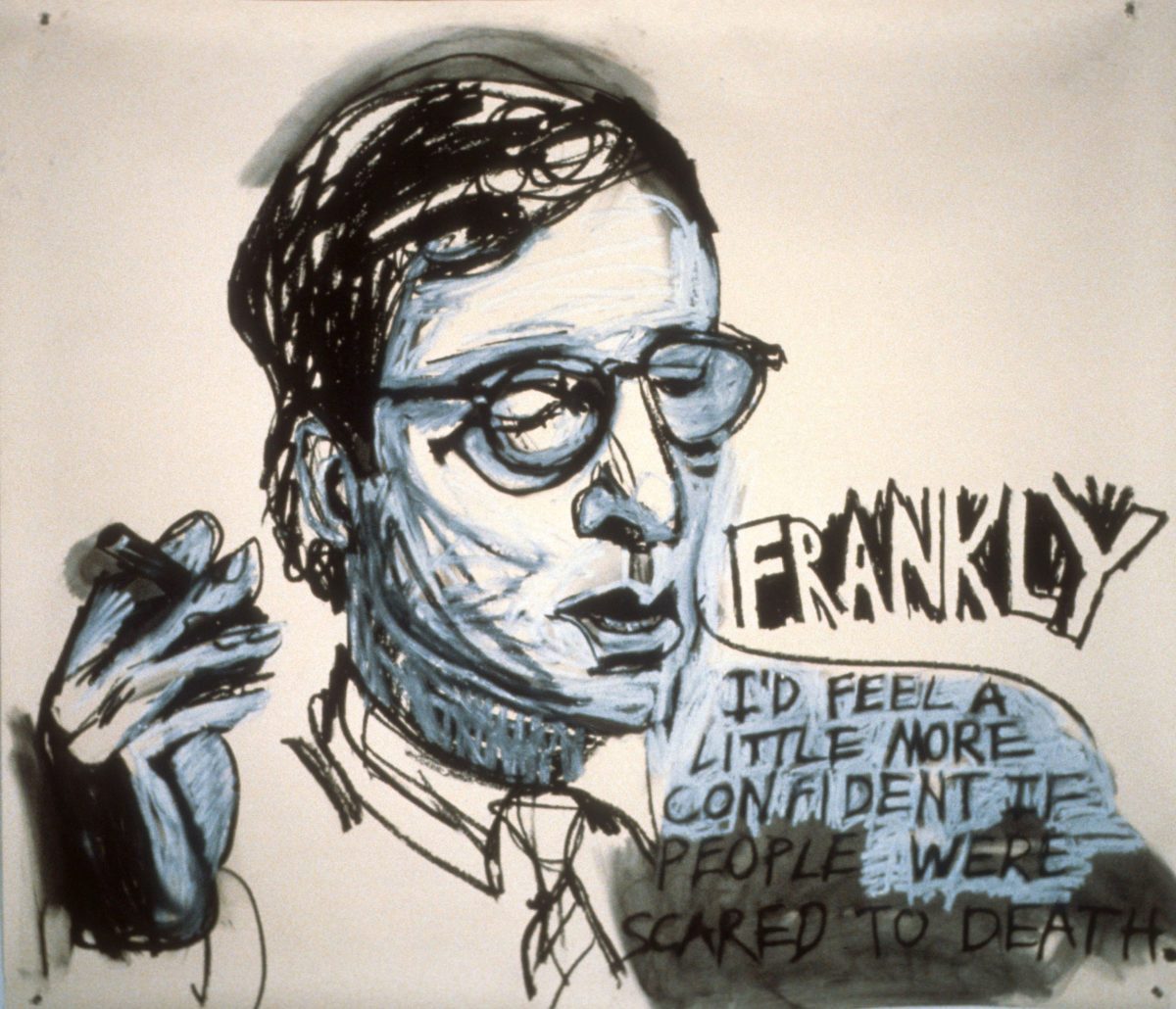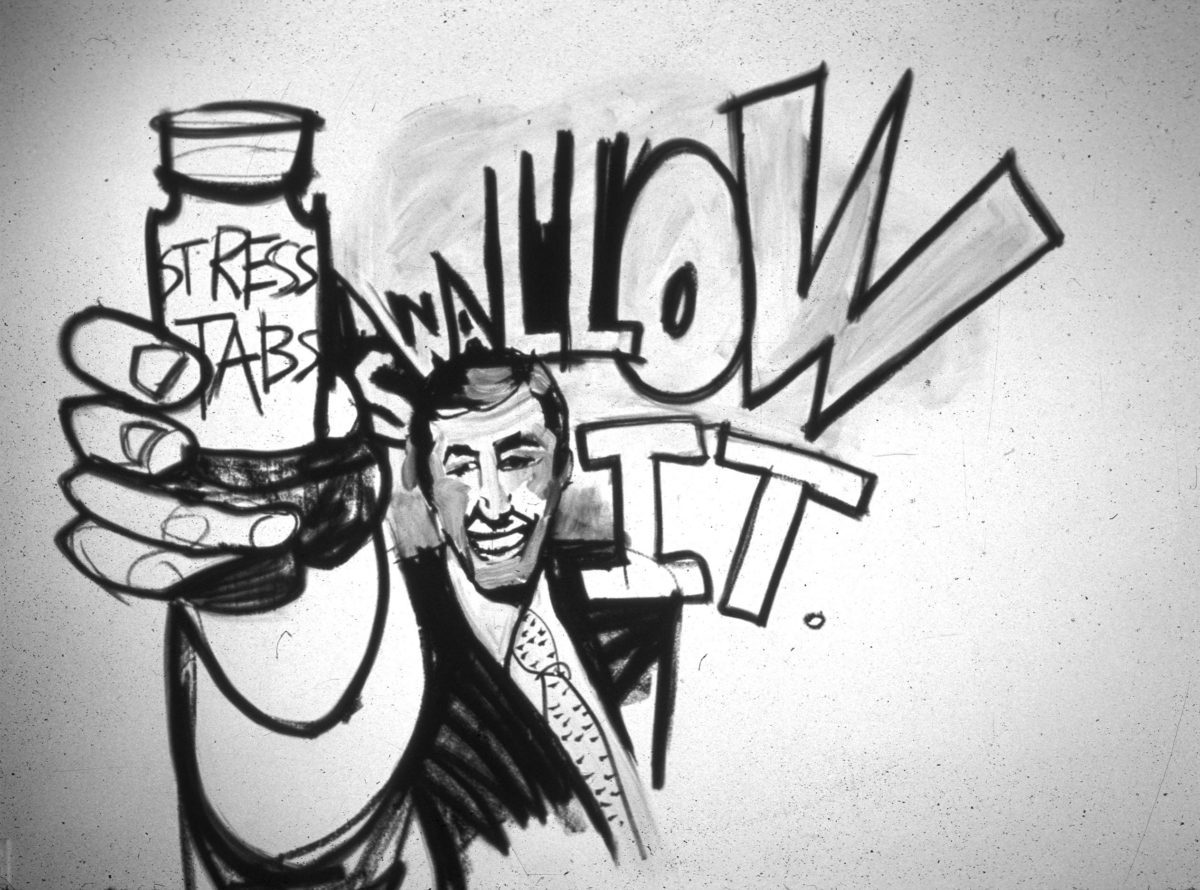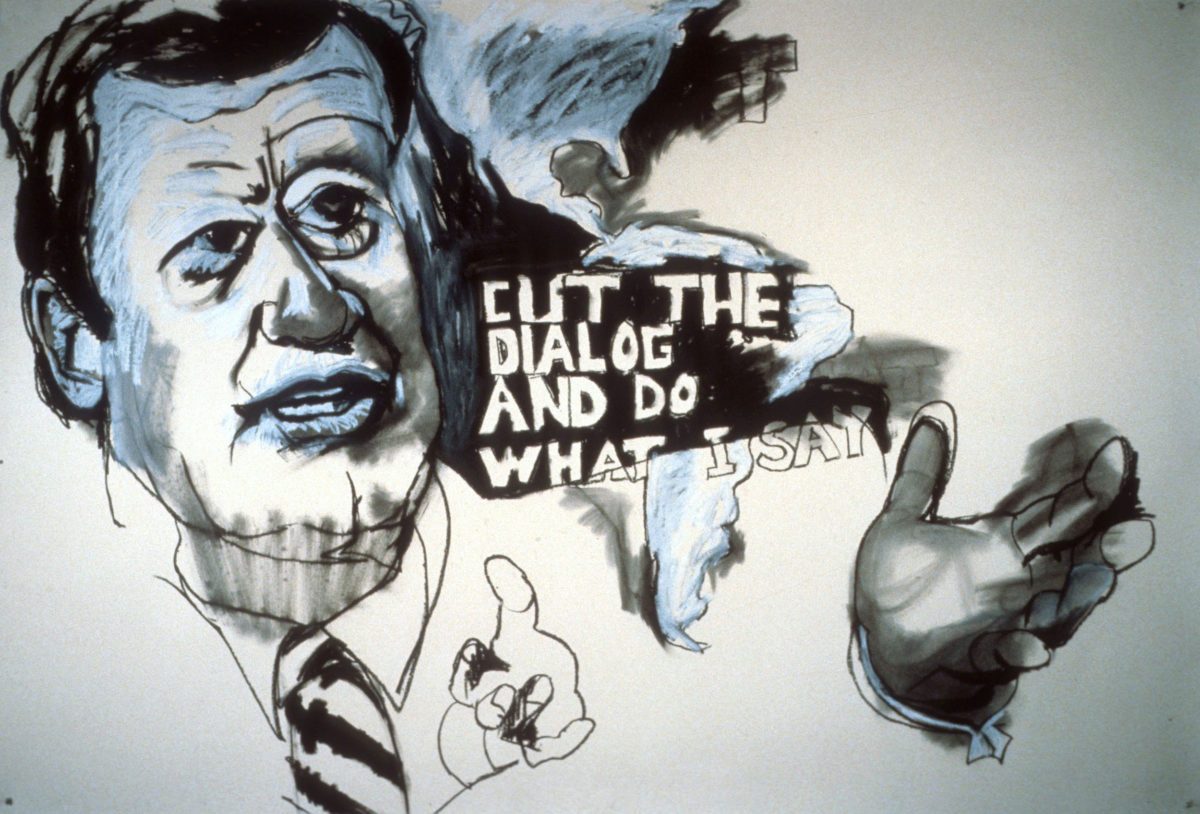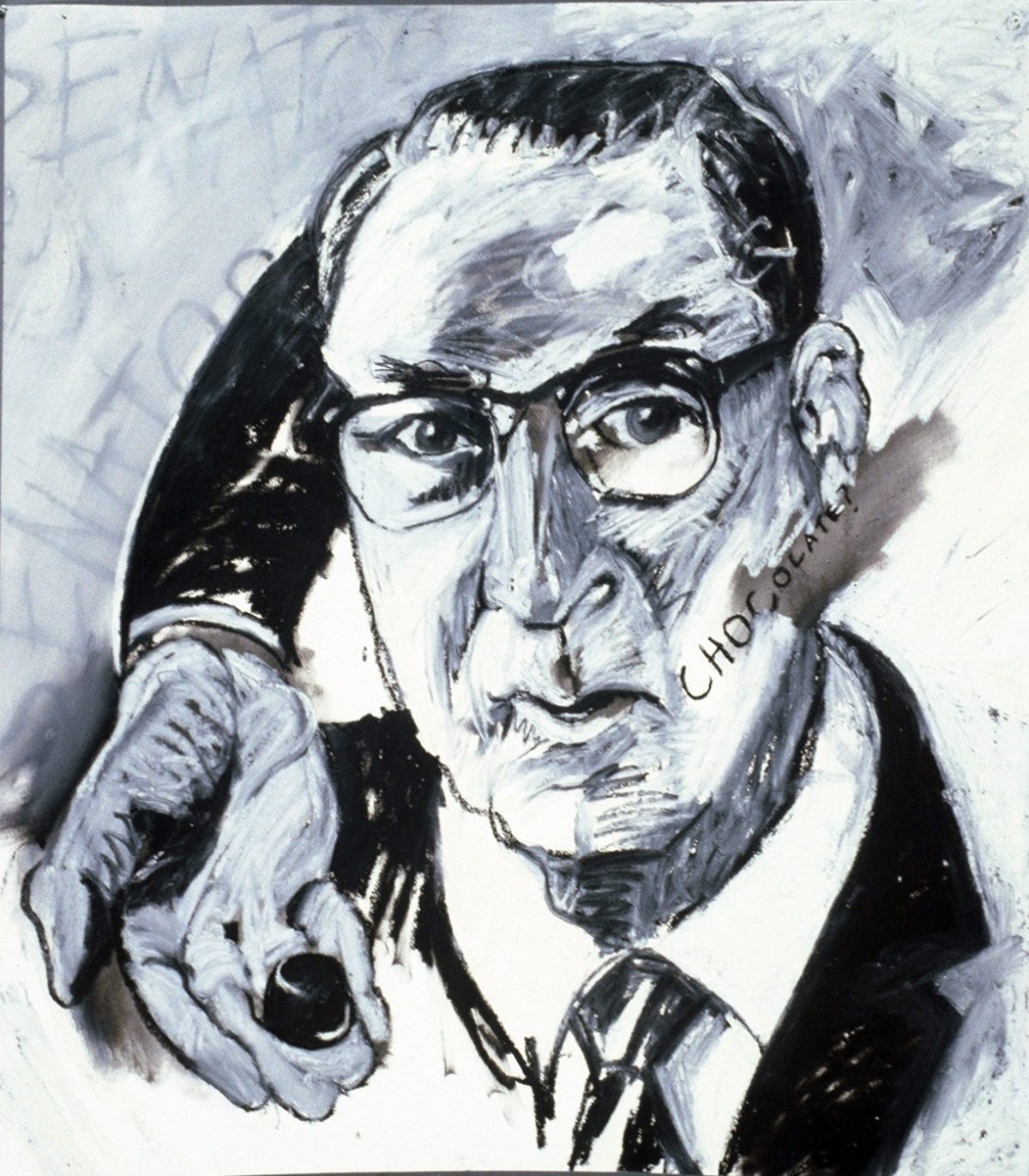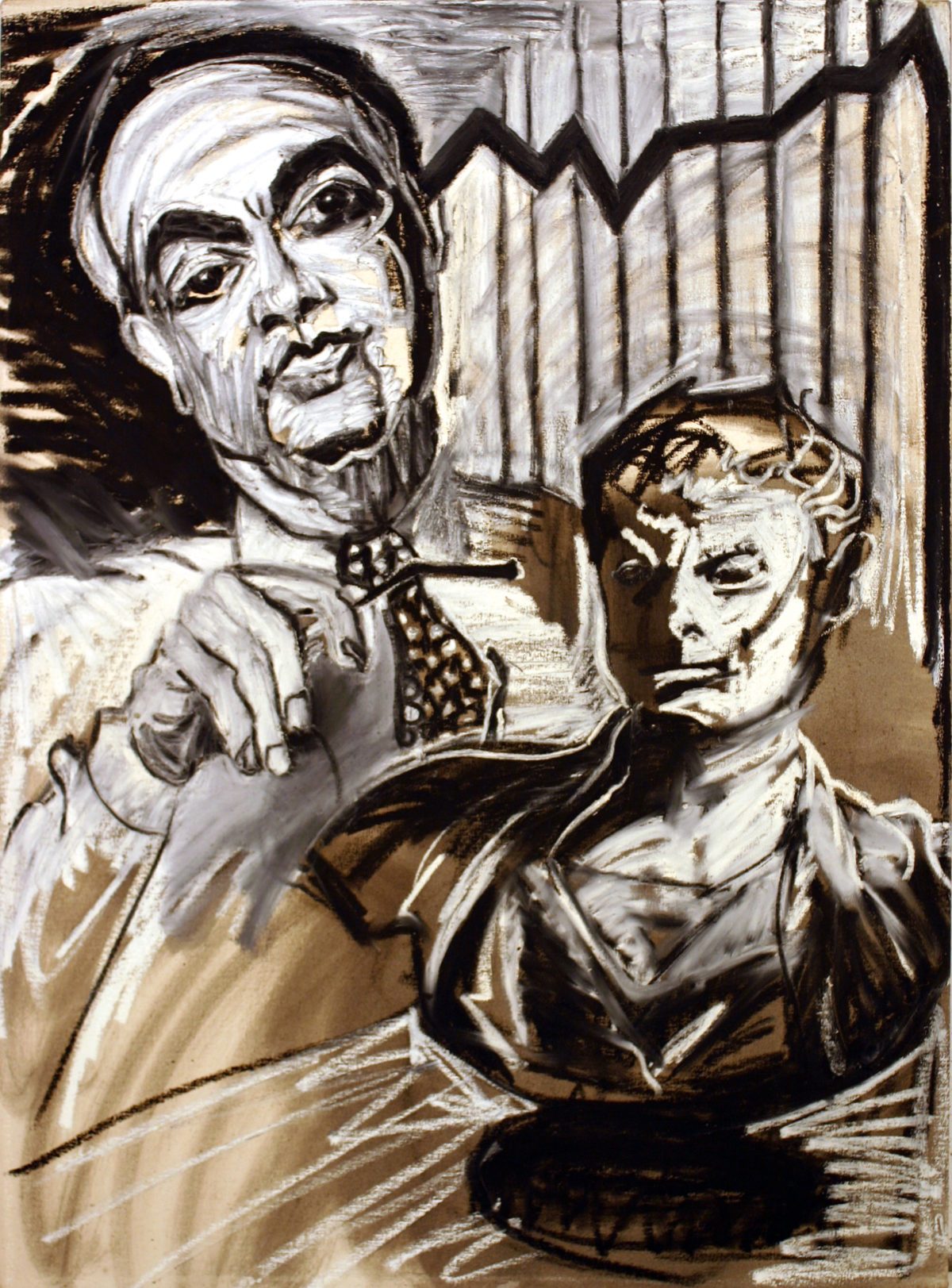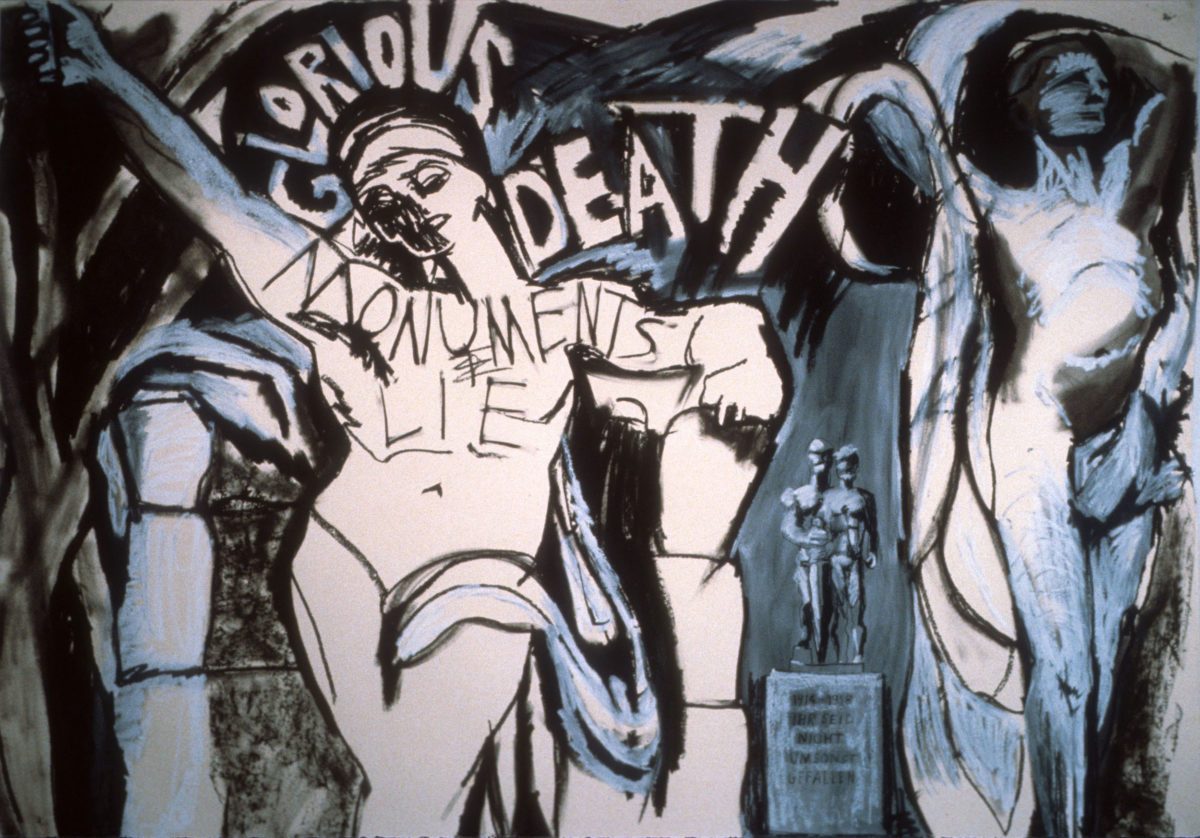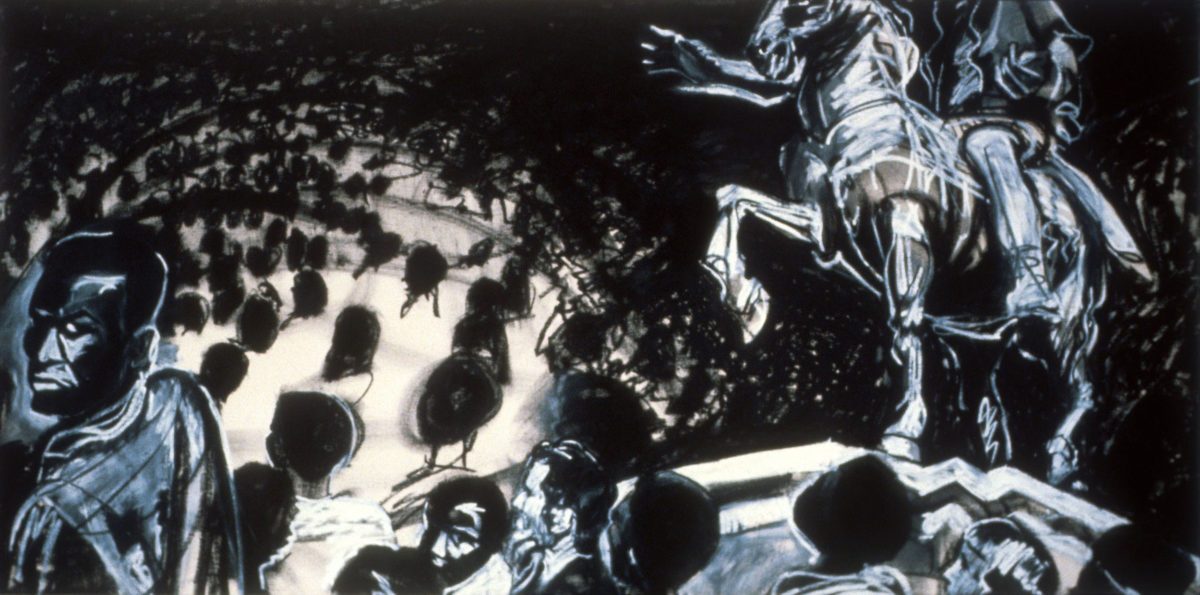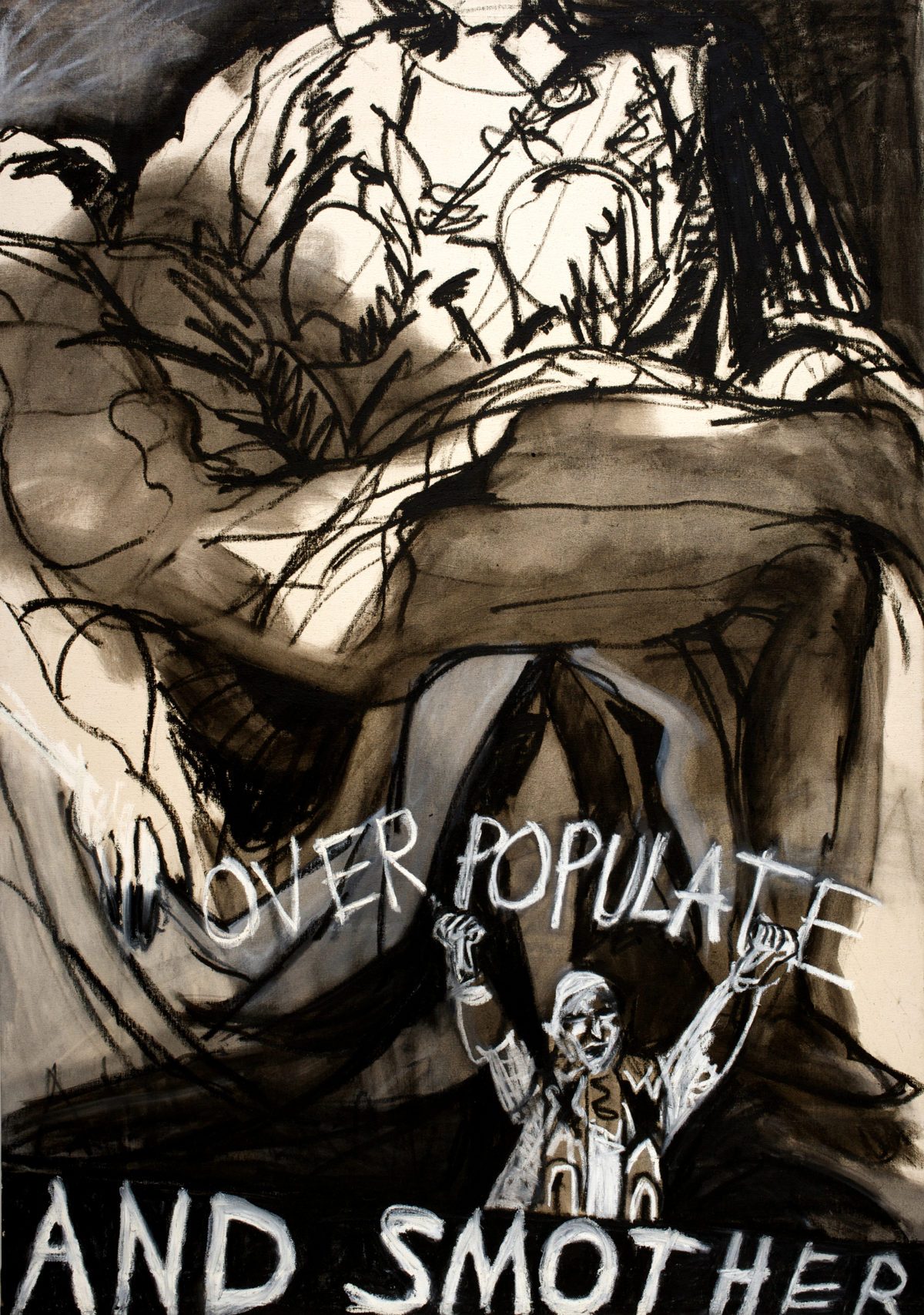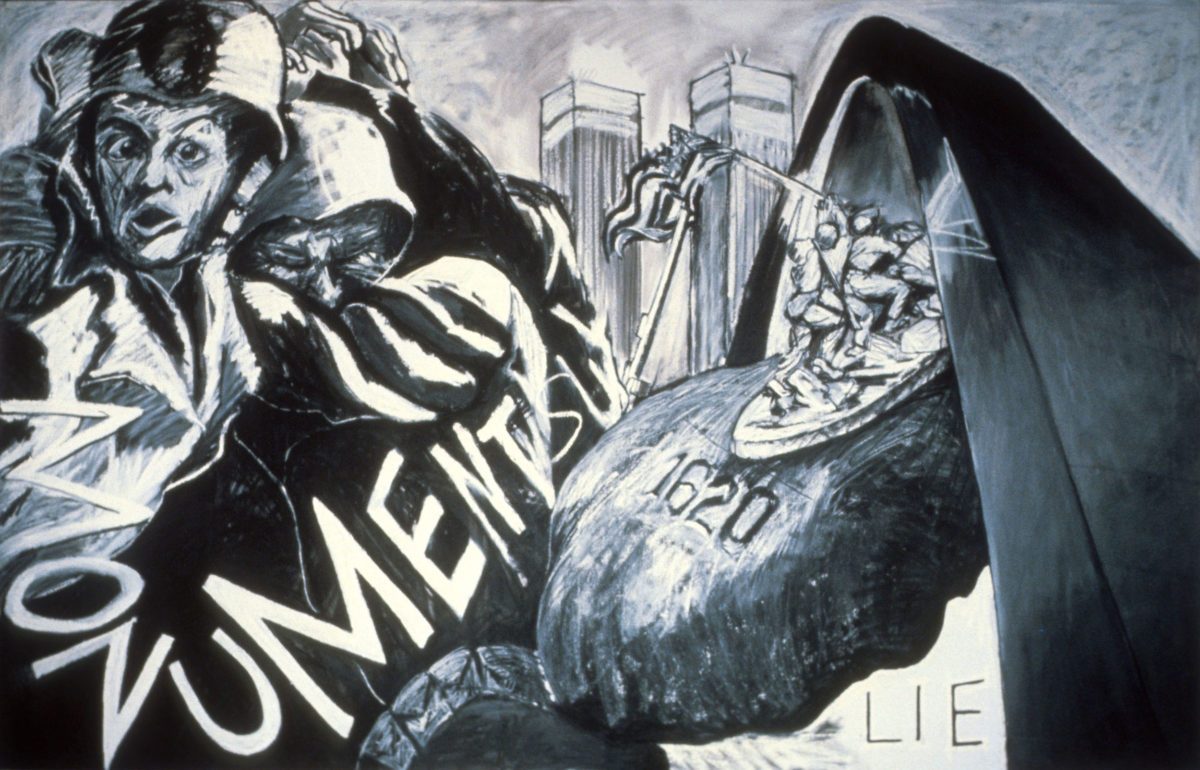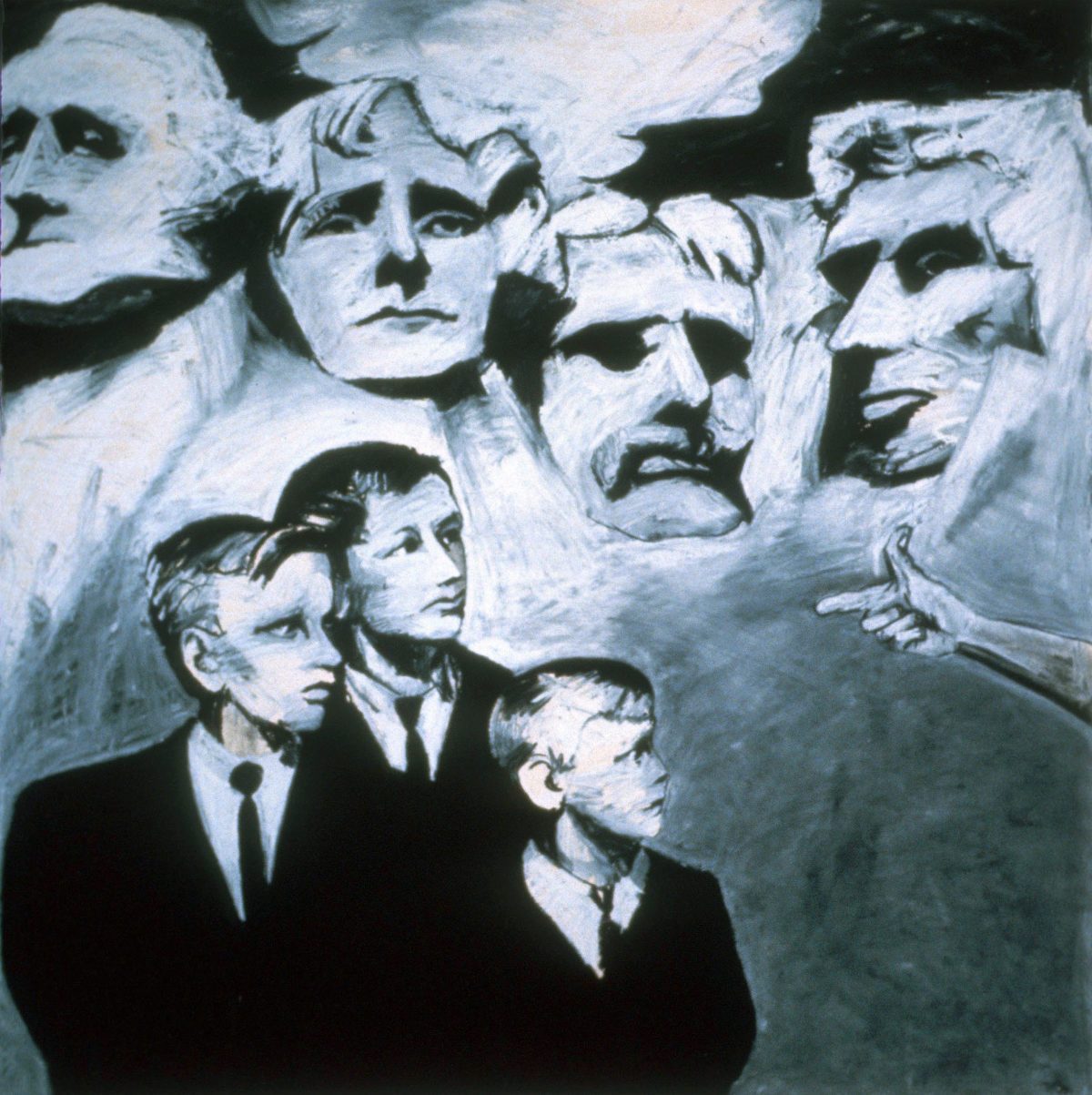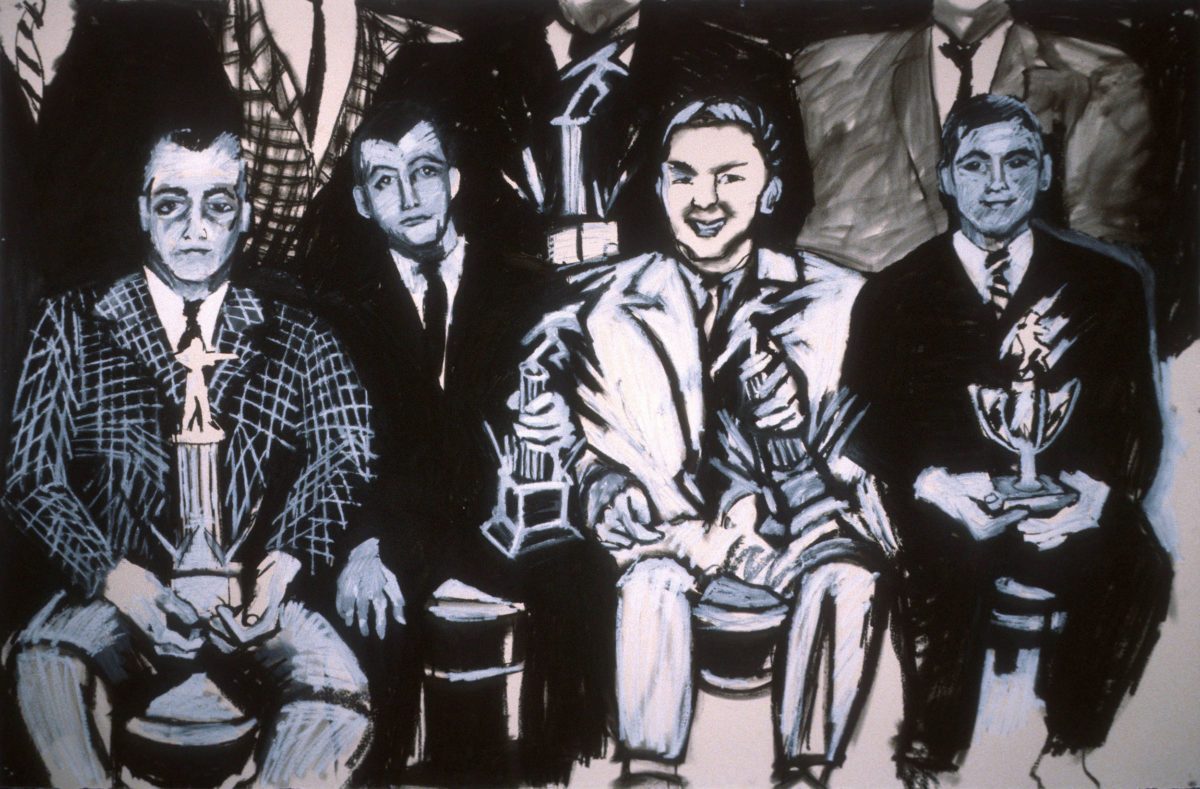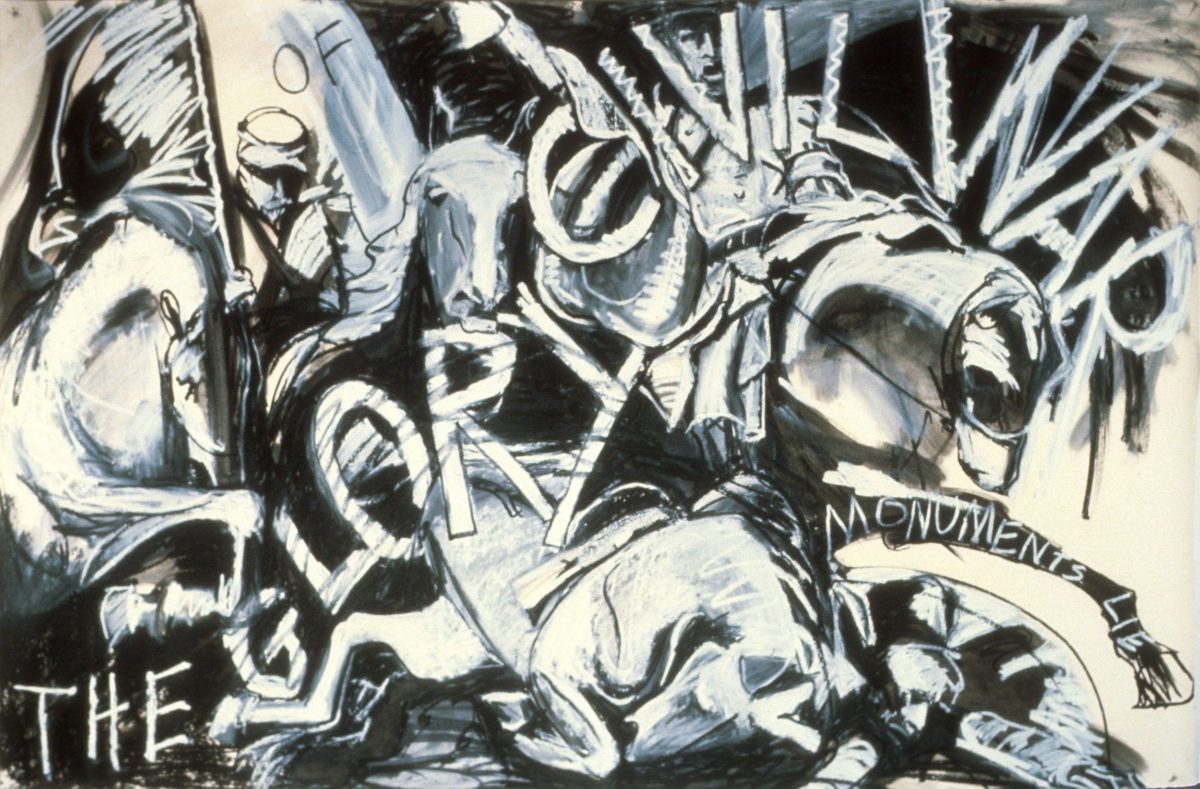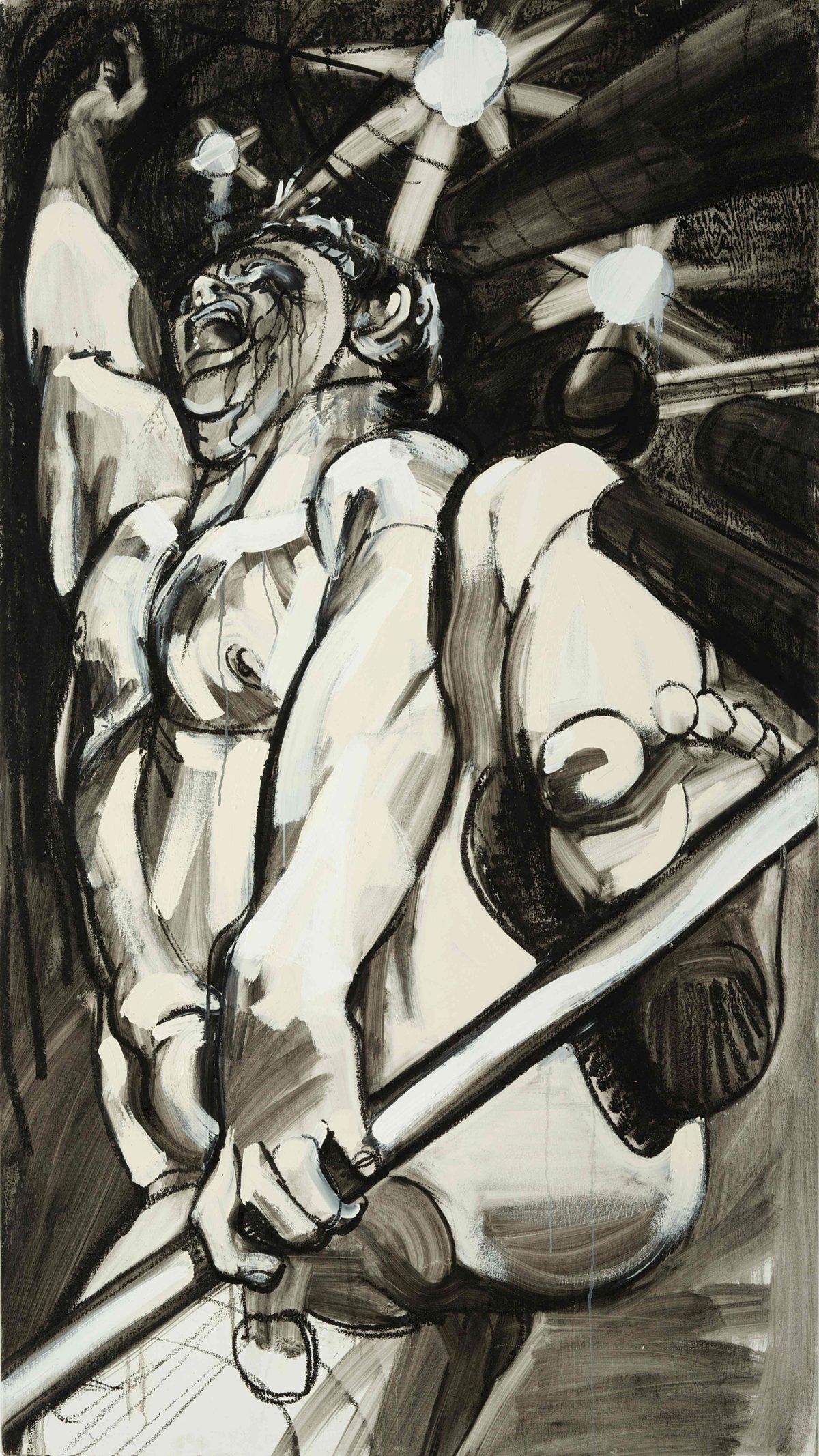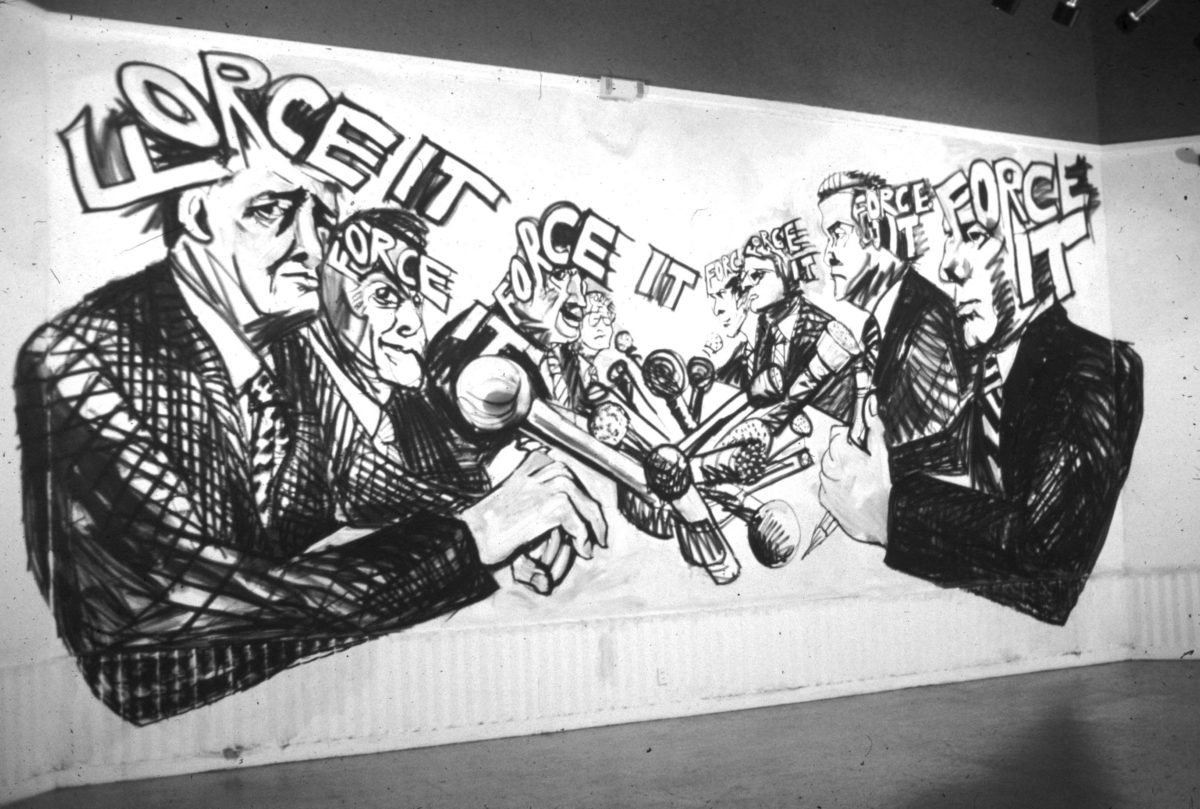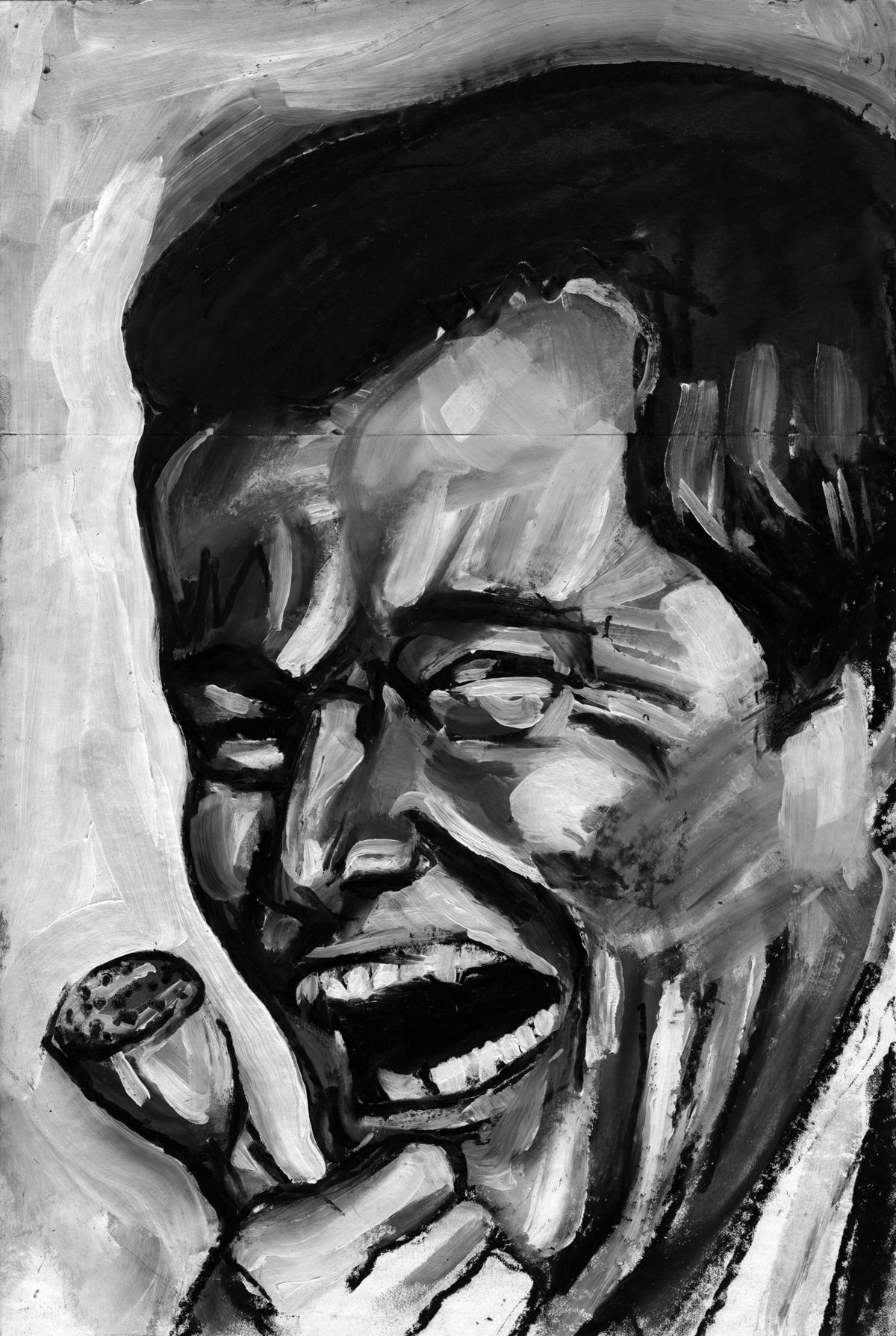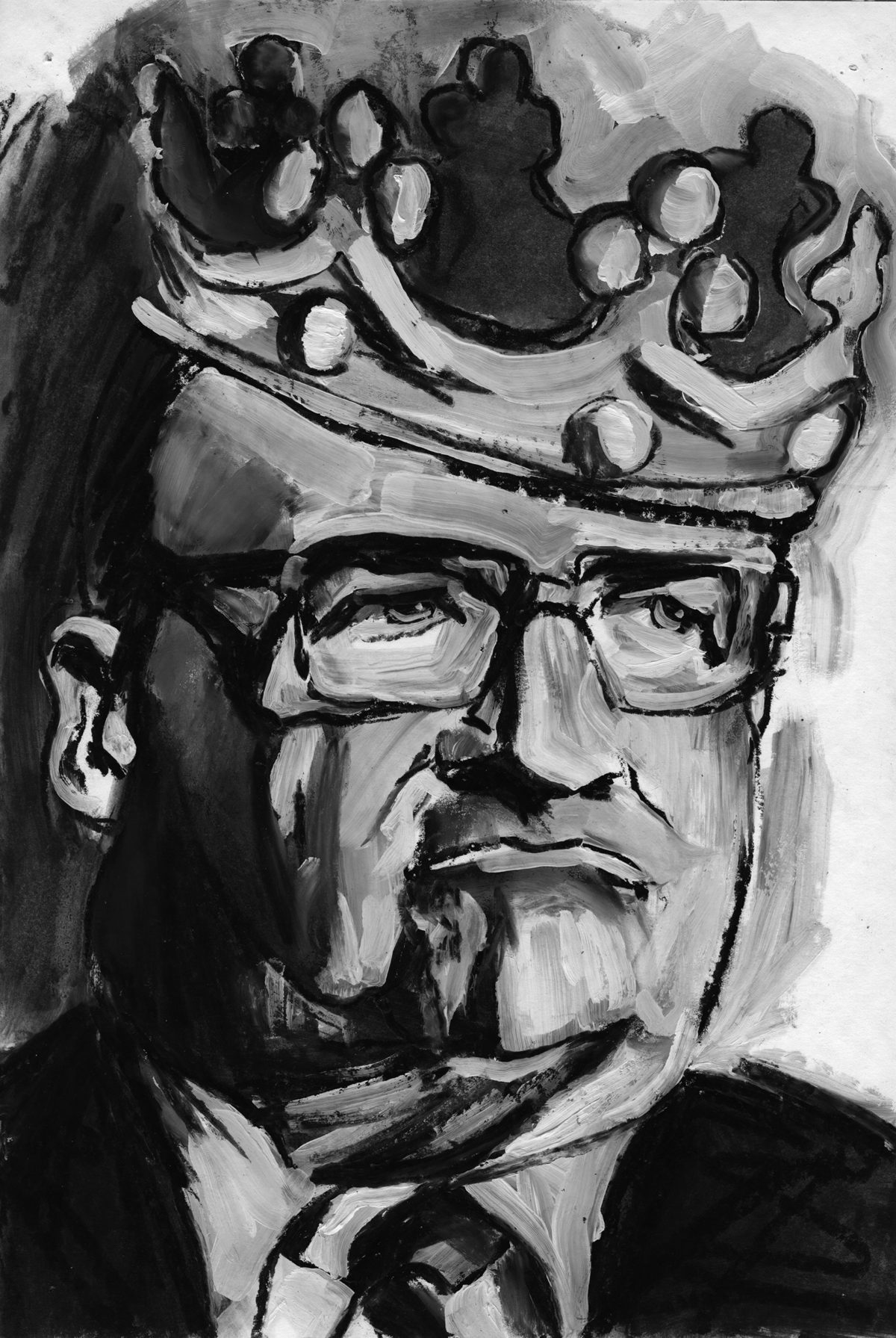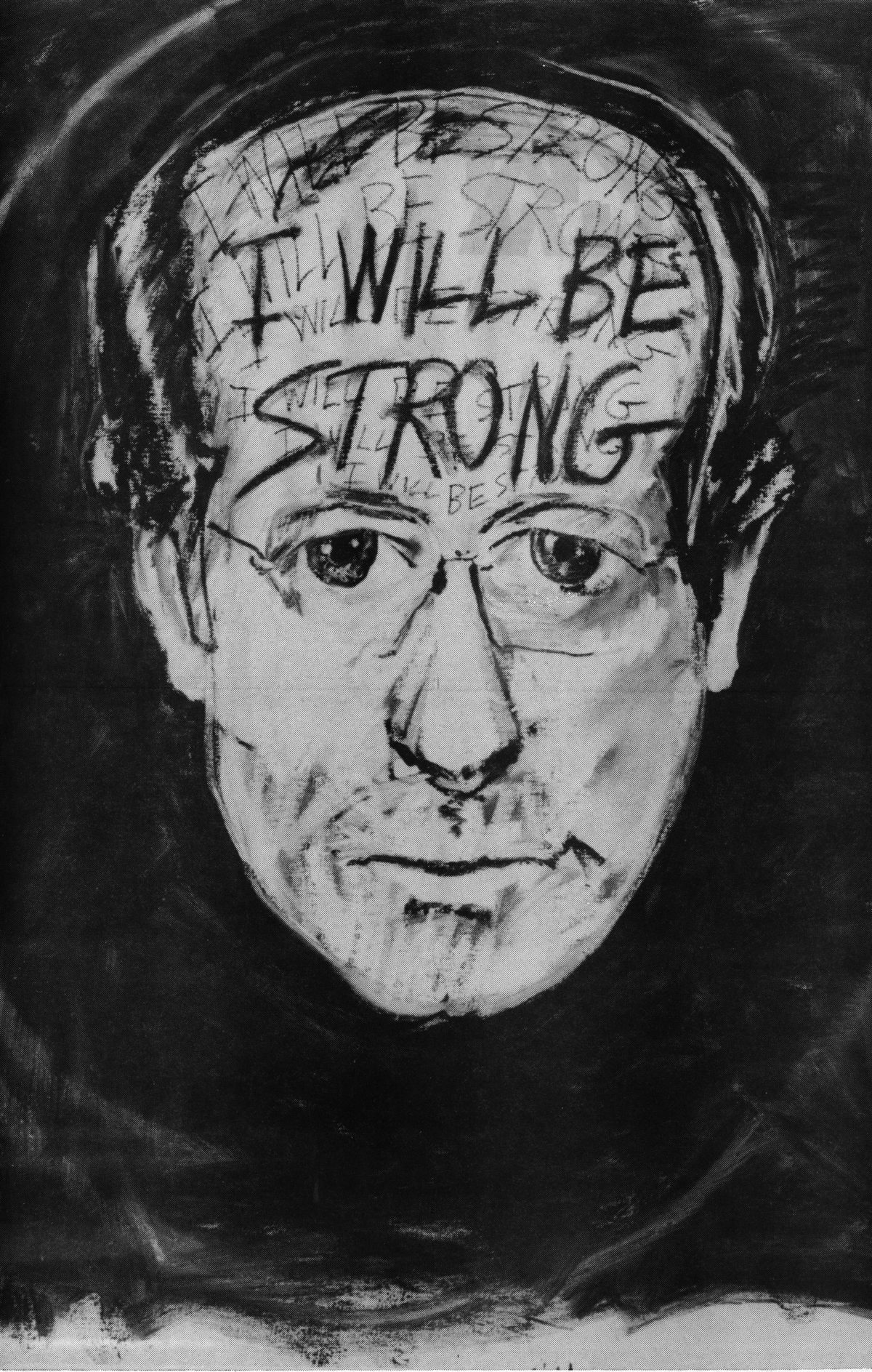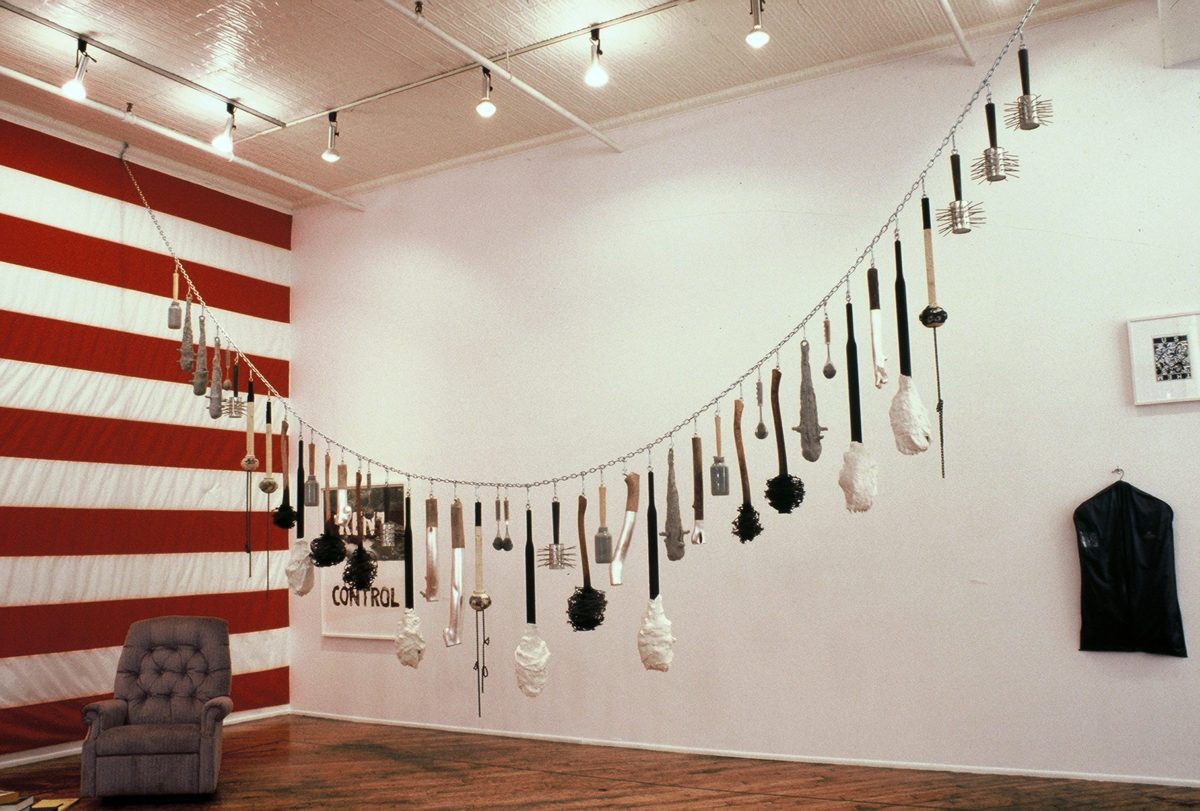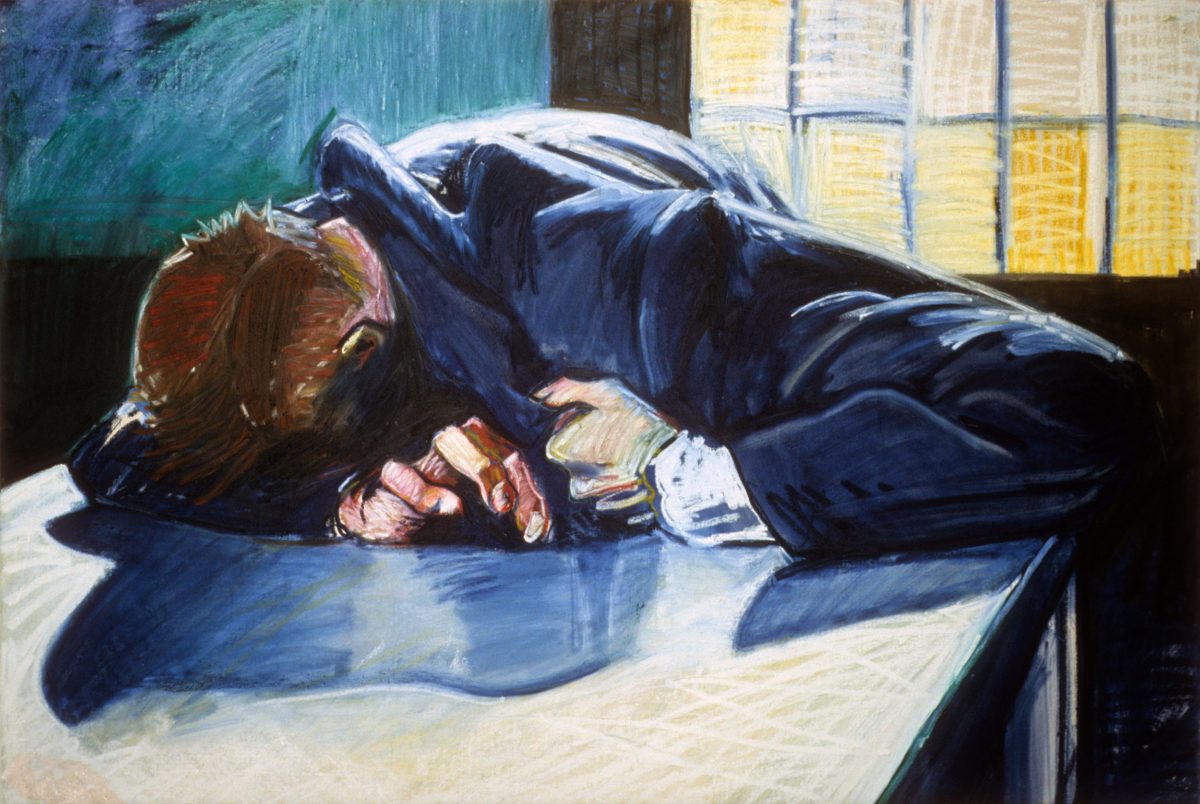 White Male Power: Senators, Game Show Hosts, National Monuments, Popes, etc.
The series of drawings and paintings entitled, White Male Power: Senators, Game Show Hosts, National Monuments, Popes, etc., is about my resentment toward the social expectations of what a man should be.
My vague and surprisingly common complaint about the rules that prescribe traditional masculinity was given form and purpose by the feminist movement. With Lucy Lippard as mentor and the artists of Collaborative Projects for peer support, I realized that my identity as an able-bodied-white-christian-male was a viable topic for art.
Since I wanted to make a personal/political statement, I tried to make the series available to a broad audience by using familiar images and a graphic style. I grabbed images of men from movie stills, news magazines, corporate portraits and family pictures. In the Capitol I visited the office of each Senator, posing as a loyal constituent seeking a signed head shot. I chose to draw in black and white to emulate the look of a daily newspaper and I hoped that this bold style would reproduce well if my images returned to the publications from which they sprung. Made during the pivotal transition from the modern to the postmodern, I did not doubt the vitality and veracity of the expressionist mark (nor did I realize that the expressionist mark, itself, can be a sign of traditional masculinity). I splashed and scrawled with unchecked vengeance, thinking of fathers, coaches and prom kings.
The Crying Men series was made at the same time as White Male Power and they were usually shown together. Men, I thought, needed to make a public admission of vulnerability in order to become socially and emotionally flexible.